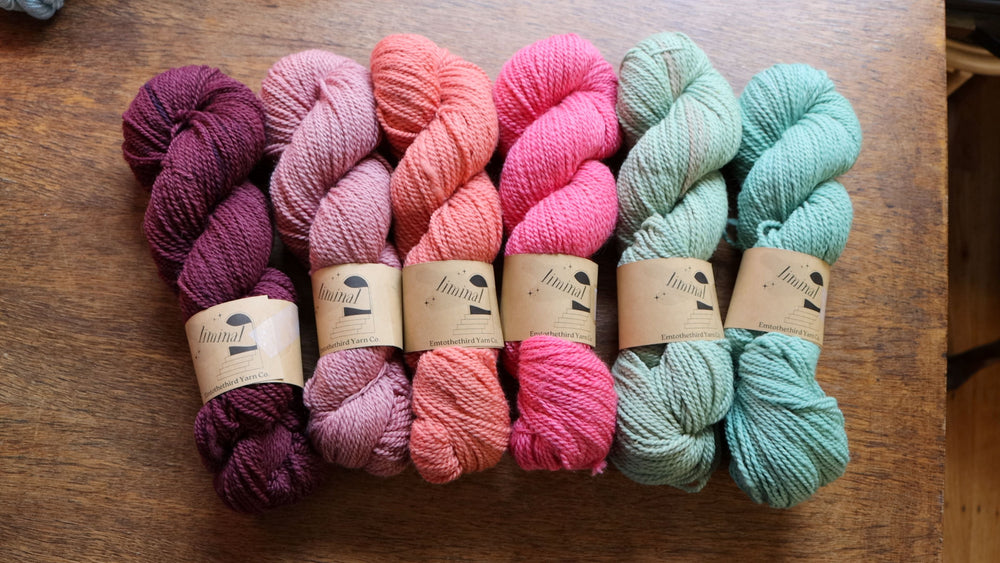 liminal
naturally dyed
non-superwash
Liminal was created with garments in mind. My favorite weight for sweaters, Liminal is a 2-ply, DK-weight yarn spun for Emtothethird Yarn Co. at Battenkill Fibers in Greenwich, NY. It's a soft, toothy wool that knits into a fabric with amazing texture. Read The Story of Liminal here.

100% wool blend of US Merino & New England Romney | 240 yards/100 grams
Shop Liminal
Follow @emtothethird on Instagram!